---
Mrs. Ana Aguilera, Spanish
Hi. My name is Ana Aquilera and I am excited to be your child's Spanish instructor. I am a blessed mother of two wonderful boys, both who are Notre Dame prodigies. I have been excited to be part of this community as a parent for the past 14 years and feel honored that I was chosen to be an instructor. I graduated from San Jose State in 1995 and have held many different positions after graduating. This is the most exciting one so far.
---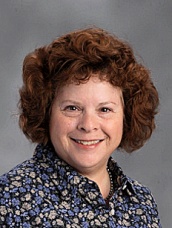 Mrs. Sharon Bentley, Art
Hello. I'm excited to begin another year of creative growth and expression for the students at Notre Dame in grades K - 8. I have a background in Fine Arts and have been an artist all of my life. Creating art and teaching art is my life. My art lessons are linked with CA Standards for the Visual Arts and Notre Dame S.L.E.s (Student Learning Expectations). Projects are designed to be grade appropriate in content and skill, as well as fun for the student. I received my B.A in Fine Arts with an emphasis on Painting/Drawing/Graphic Design in 1984 from CSU Chico. I also have maintained my art studio since 1986, specializing in ceramics and painting. As a lifelong learner, I continue to participate in online classes and workshops to learn new skills that I am able to share with my students. Art classes meet once a week where we dive into our projects with joy and excitement!
---
Mr. Manolito Jaldon, Music
Manolito Jaldon, Jr. has been Music Director of several parishes in the Archdiocese of San Francisco and several Catholic Schools in the Bay Area. He comes to Notre Dame after completing his time as Director of Evangelization and Faith Formation at Saint Brendan Parish in San Francisco where he built a Faith Formation Program for their public school students and designed a one hour long original weekly children's liturgy for the parish. He and his wife, Dulce, married in May 2016 and are preparing their home for their first born son in March 2019.