---
Mrs. Bertha Ortiz,
Spanish
Hola! My name is Bertha Ortiz and I am honored to be part of the team of the Notre Dame school as the Spanish teacher.
I graduated from the University of California Davis with high honors and received a degree in Spanish and Italian. I have been working in Solano County for four years, providing mental health services to families and children 0-18 years old. I have also worked as a private tutor for about 8 years, helping students prepare for Spanish Advanced Placement Exams, and providing academic support by developing individualized study plans to help them succeed In their Spanish courses or in their Spanish immersion classes.
I am passionate about working with students, children, and families. I plan to get my PhD in cultural studies and Spanish. I have had experience working in the classroom as a teacher assistant and as a volunteer, and I genuinely believe in the saying that states that it takes a village to raise a child. The experience of the student in the classroom and in the school environment is primordial in the development of the student's sense of being and identity. I hope that in all the work that I do in the classroom and outside the classroom contributes to instilling the curiosity of learning, amplifying the understanding of human connections. I want students to use the learning of a new language, in this case Spanish, as the lense to discover new and exciting ways of becoming better communicators, deepening their Catholic faith, providing opportunities for students to explore different ways of viewing and living life, helping them find relevant connections to their lives and experiences to enhance their academic experience and their abilities to achieve their life goals.
---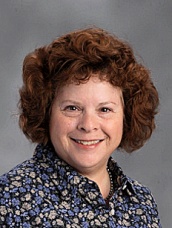 Mrs. Sharon Bentley,
Art
Hello, I'm Sharon Bentley and teach Art to all of our Notre Dame School students! I graduated from CSU Chico 1984 and have a BA in Fine Art with an emphasis on Painting/Drawing/Graphic Design. I am very happy to be a part of the wonderful Notre Dame team and share my many years of art experience with our students. Students work in a variety of mediums and have the opportunity to display their creations and enter Art contests. I have an extensive background as a studio artist, commercial designer and art therapist, and enjoy sharing my skills and knowledge with all our kindergarten to 8th grade students.
---
Mr. Joseph Marcano,
Physical Education
Coming soon!
---
Ms. Marion Oliver,
Music
It is my pleasure to teach music for grades K-8 at Notre Dame. I completed my B.A. in Music Performance in 1997. After my undergraduate work, I completed my M.A in Music Education from CSUS. My teaching credential studies were at Chapman University. I specialize in band, choir, jazz, and music appreciation for all ages. I previously worked in the Vacaville and Travis Unified School Districts as a music teacher starting in 1999. I have also run my own private lesson studio for 24 years. I have directed countless music services at various churches in the local area. Currently, I am principal flutist in the Vallejo Community Wind Band and director of the Vacaville Flute Choir, "The Champagne Flutes".
My philosophy for teaching at Notre Dame is that every student should have fun with music! They should tap their toes, clap their hands, and find spiritual growth through sacred hymns. The curriculum I use at Notre Dame is aligned to all state and national standards for music. Meaning, your child is getting the best education possible from materials that are proven to be exceptional in the field. By learning rhythm, harmony, melody, form, and tone color (in ways that are age friendly) we can make lasting memories and celebrate our years together at Notre Dame.